360 Approach to Women's Heart Health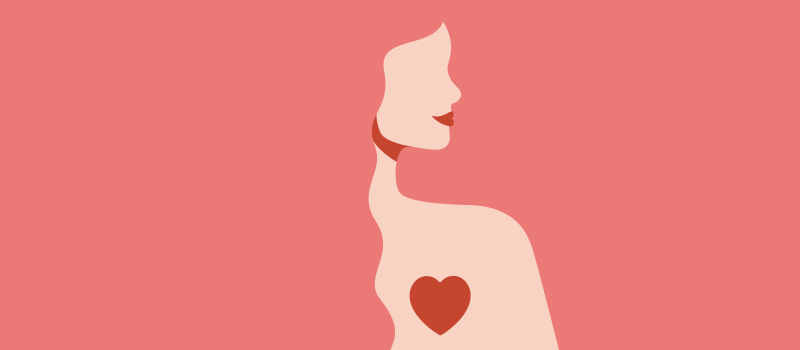 According to the American Heart Association, heart disease is the number one killer of women in the U.S.—heart attacks kill more women than all cancers, respiratory diseases, and Alzheimer disease combined, causing 1 in 3 deaths per year. More than 48 Million American women are living with or at risk for heart disease, and if you are an African American or Latina woman, you "have even more risk factors than Caucasian women," according to the CDC. Here are some statistics to be aware of:
African American Women and Heart Disease:
Cardiovascular diseases kill nearly 50,000 African American women annually.

For African American women ages 20 and older, 49 percent have some type of heart disease.

Only 1 in 5 African American women believes she is personally at risk.

Only 36 percent of African American women know that heart disease is their greatest health risk.
Latina Women and Heart Disease:
Latina women are likely to develop heart disease 10 years earlier than Caucasian women.

Only 1 in 3 Latina women are aware that heart disease is their number one killer.

Only 3 in 10 Latina women say they have been informed that they are at a higher risk.

Only 1 in 4 Latina women is aware of treatment options.
While these statistics can be alarming, there are healthy interventions that can help fight heart disease from every angle. Reduce the risk of becoming at risk by knowing the warning signs and adopting a proactive role in maintaining good health.

The Mayo Clinic lists the most common heart attack symptoms in women, and they are often more subtle than what you might expect. Women are more likely than men to have heart attack symptoms unrelated to chest pain, such as:
Paleness or clammy skin

Shortness of breath

Heart flutters

Cold sweat

Unusual fatigue

Dizziness or lightheadedness

Shoulder, neck, jaw, arm, or back pain

Nausea or vomiting

Inability to sleep

Abdominal pain
Womenshealth.gov recommends these seven preventative measures that can help reduce a woman's risk of heart disease:
1. Don't smoke: Women who smoke increase their risk of heart attacks. Quitting can help significantly lower the chances of developing cardiovascular disease.
2. Know your blood pressure: High blood pressure can lead to heart disease. Have your blood pressure tested every 1 to 2 years. Work with your health professional to lower and manage high blood pressure if necessary.
3. Get tested for diabetes: Diabetics have high blood glucose, which is often symptomless, so it is recommended to get a regular blood glucose test. If you are diabetic, make sure to follow your doctor's advice and treatment (whether it's pills or insulin shots). A woman with diabetes has a three to seven time higher than normal risk of developing heart disease.
4. Know your cholesterol and triglyceride levels: Being overweight puts you at higher risk. Maintain a healthy weight relative to your Body Mass Index (a calculation of weight and height).
5. Eat healthy and exercise: Add more fruits, vegetables, and whole grains to your menu. Include an exercise regime, 75 minutes twice a week, into your plan. This will help improve your overall well-being, physical and emotional health.
6. Limit your alcohol intake. You don't have to give up your occasional glass of wine, beer, or other alcoholic beverages. Just manage your intake.
7. Take control of your stress. Find healthy ways to manage daily stressors and their impact. Find time to do the things that you enjoy–with friends or solo. Taking charge of stress can considerably decrease your chances of having heart disease.
Remember, if you are on prescribed medication for diabetes, cholesterol management, high blood pressure, or any of the other conditions that make you a high risk candidate for heart disease, and you need help affording your prescriptions, download a free BuzzRx Prescription Discount Card or request your card be mailed to you. It provides significant discounts on almost all recommended medications (brand and generic). Most experts agree, taking your medicines as prescribed improves overall health and wellbeing and lowers the cost of health care for everyone.
Sources:
https://www.goredforwomen.org/home/about-heart-disease-in-women/
https://www.cdc.gov/heartdisease/facts.htm
Disclaimer: The content on this website is designed for informational purposes only. It is not intended to be a substitute for informed medical advice or care. You should not use this information to diagnose or treat any health problems or illnesses. Always consult your health care provider with any questions or concerns you might have regarding your health.