Prescription Savings FTW
Score up to 80% off your medication!
Search for FREE coupons accepted at over 60,000 participating pharmacies, including:
"I was thrilled to learn my antidepressant medication went $45 to $27 with your card! It will help me pay for things I need like food and gas. Thank you!"
How Our Discount Card Works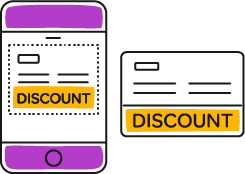 1. GET FREE DRUG DISCOUNT CARD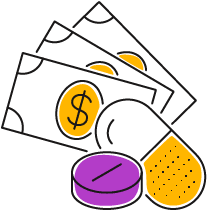 2. YOU SAVE ON PRESCRIPTIONS
Save up to 80% on prescriptions when you present your FREE BuzzRx® discount card to participating pharmacies.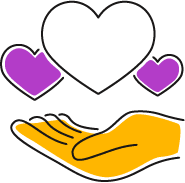 3. WE DONATE
When you save, we donate to a nonprofit partner, at no cost to you. (Donations do not reduce discounts.) Learn More.
You Save. We Donate.
We donate every time you save on prescriptions using a card benefiting one of our charity partners.
Total to Date:
$8,810,554