How to Save on Diabetes Supplies with BuzzRx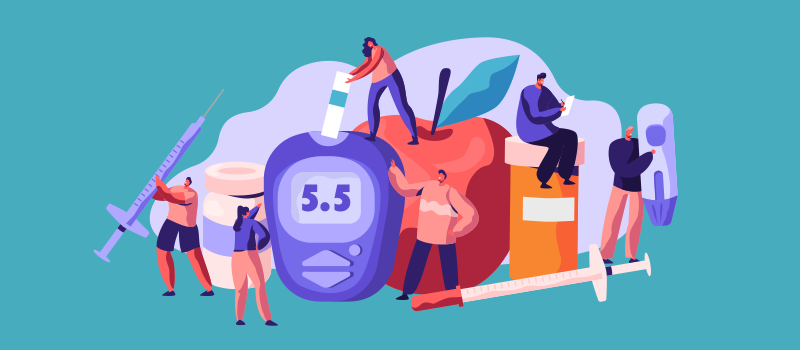 The American Diabetes Association estimates that some 34 million Americans have diabetes. In 2017, the direct medical costs related to diabetes were $237 billion, with anti-diabetic agents and diabetes supplies accounting for 15% of this expenditure.
While the cost of diabetes is staggering, there are ways to make medicines and diabetes supplies more affordable. BuzzRx.com allows you to search for discounts and get the best price on diabetes medications and supplies.
Please continue reading to learn more about how you can save on generic and brand name medications for diabetes and diabetes supplies with BuzzRx.
Is GoodRx and BuzzRx the same?
No, GoodRx and BuzzRx are different companies. Both offer a prescription savings card that allows you save up to 80 percent at 60,000 participating pharmacies nationwide.
The key differences between the two companies are that BuzzRx is a private and self-funded company without any external investors. GoodRx is traded on the NASDAQ and it had multiple external investors before going public. In addition, BuzzRx donates to a charity partner when you save using their card.
What is a BuzzRx card?
The BuzzRx card is a free, pre-activated, ready-to-use prescription discount card that can get you big discounts in a variety of prescription savings categories, including prescription drugs, some over the counter medicines, and diabetes supplies.
This special savings card can help you save up to 80 percent at over 60,000 participating pharmacies nationwide.
How many times can you use a BuzzRx card?
You can use your BuzzRx card as many times as you like. You can also use your BuzzRx card at multiple pharmacies and locations.
Can BuzzRx be used with insurance?
The BuzzRx card is designed to be used instead of insurance. As you may know, many health insurance policies don't cover all medications and diabetes supplies. The BuzzRx card can help you if something is covered by your plan.
When you compare prices, you will find that the deep discounted BuzzRx prices are often less than your co-pays on some of the most frequently prescribed medicines and required diabetes supplies.
Also, if you need to meet a high deductible before your insurance company will pay for prescriptions and diabetes supplies, the BuzzRx card can help you make big savings right away.
How do I find a participating pharmacy to save on diabetes supplies with BuzzRx?
The BuzzRx savings card is accepted at over 9 out of 10 pharmacies in the U.S. There are more than 60,000 pharmacies that participate in the BuzzRx program, including Walgreens, CVS, Walmart, Target, Kroger, Safeway, Fry's, Harris Teeter, and more. You can download the free app and use the Pharmacy Locator tool to find a participating pharmacy near you.
How can I check if the diabetes supplies I need are discounted?
Please note there is a search function on the BuzzRx.com homepage that you can use to look up pricing for the medication or diabetes supply you need. You can enter the name, quantity, and dosage of the medication and find the lowest prices at a participating pharmacy near you.
An easy way to look up pricing for diabetes supplies is to download the free app and search for what you need. For example, the popular medication Glipizide is as little as $11.19 vs. $26.50 with BuzzRx.* Keep in mind that savings on diabetes supplies can vary depending on the specific product, the pharmacy, and your state of residence.
If you don't see significant savings on your diabetes supplies on any given day, please check back again soon. We have a dedicated Pharmacy Network Team that is always working to make more discounts possible.
How do I use the BuzzRx card to save on diabetes supplies?
Please take your BuzzRx discount card to a participating pharmacy and present it when you drop off your prescription or pay for your diabetes supplies. The pharmacist will know what to do, but if they don't, ask them to contact the number on the back of the card (1-844-749-1019).
Saving on diabetes supplies with BuzzRx
Health care costs for people with diabetes can be overwhelming, including prescription medications to treat diabetes and its complications, diabetes supplies, and the cost of inpatient hospital care and physicians' office visits.
Diabetes supplies alone can run into thousands of dollars each year and include continuous glucose monitoring systems, blood glucose meters, test strips, and insulin syringes and needles, to name just a few.
Unfortunately, many people with diabetes do not get the proper care they need because they cannot afford diabetes supplies and medications.
The BuzzRx drug discount card is accepted at over 60,000 pharmacies in the US, including almost every major chain like Walgreens, CVS, Kroger, Publix, Target, Safeway, and more. You can use the BuzzRx card as often as you like to make savings of 80 percent of more on listed pricing for diabetes supplies.

References:
https://www.diabetes.org/about-us/statistics/cost-diabetes

*Pricing as of 3/17/22